At B3 we build fit people both physically and financially.
Physically Fit . . . Backed by the latest science, B3 provides innovative nutritional, weight-management and sports performance products to complement our B3 Band exercise system.
Financially Fit . . . B3 offers a unique business opportunity for individuals interested in pursuing spare time income, extra income, full time income, and lifestyle income.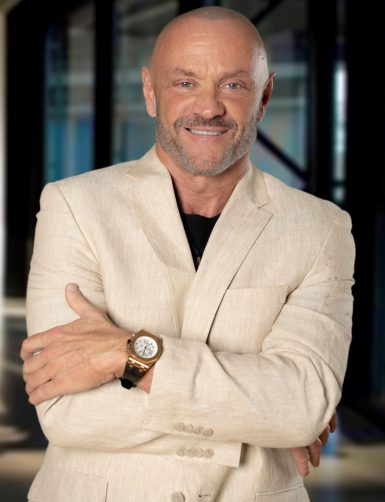 Dr. Mike DeBord, Founder B

3

Sciences
A few years ago my ability to lift weights had diminished. I had reached a point where I could no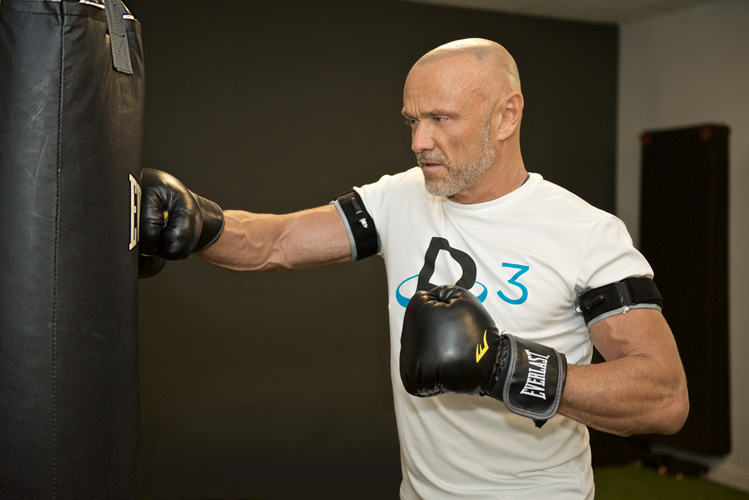 longer work out and keep the physique I was so proud of.
I did not have 1 hour every day, and my body hurt every time I lifted weights. I was losing the muscle I worked all my life to maintain, and I was starting to get depressed. It really stinks when you feel like you are falling out of shape, and there is no going back!
Then it happened.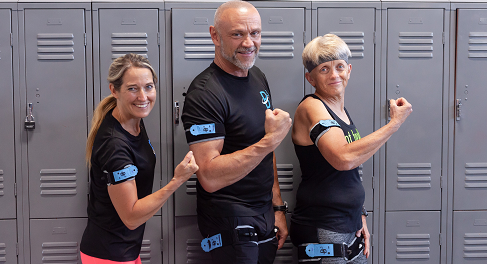 I was introduced to BFR training by my friend Dr. Jim Stray-Gundersen. BFR changed my life and allowed me to work out again and get my muscular physique back. How I did it was amazing, just 20 minutes a day and light dumbbells, and no pain! I was so proud and excited for my results.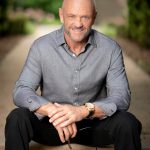 I quickly became even more excited about how many people I could help, and the idea for B3 was born. I decided to combine my knowledge of health and fitness products, with B3 Bands, to launch a company that would change health and fitness forever!
Now, not only am I working out daily, I am realizing my dream of starting a company that will help people with their health and fitness! I am so excited to help you with your Health and Fitness goals and I know once you try our products and our B3 Bands, you too will achieve amazing results.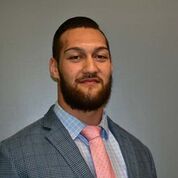 Michael Hermann, COO
Mike is a graduate of Rensselaer Polytechnic Institute. He was an outstanding Football player during his college years. After graduating he played in the NFL as a Quarterback.  He has worked in the Direct Selling Industry for 5 years. He has experience in Customer Service, IT support, Logistics, and Commissions. He brings a great experience and skill set to B3 for managing operations.
In addition to his work experience, Mike has an extensive knowledge of Health & Fitness. One look at him in person and you will quickly see this. He is a regular user of the B3 Bands and products and he will be an big asset for teaching new B3 Consultants and Customers how to Be Healthy, Be Fit and Be Strong.
Dave Hatz, Chief Technology Officer
Dave brings 20 years of working in the IT field for the MLM industry. Dave has owned his own IT software company that has serviced many MLM companies in his years. He has also worked for several large MLM companies. His vast experiences and talents that make him a valuable asset for B3 and the IT system.
Dave has developed from scratch, the B3 Back Office, B3 Compensation Plan, and B3 Admin system. He will continue to take B3 into the future with continued developments and updates as B3 becomes a global company.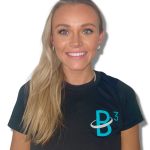 Easten DeBord, VP Marketing
Easten is a graduate of Ohio State University. She was a Marketing Major.
Easten loves being involved in B3 both personally and professionally. She loves to cycle, yoga, and strength train in the B3 Bands.
She has already made a big mark on B3. She managed as well as created the interface for the B3 Share mobile app. She also is in charge of marketing, events and developing all the B3 Videos.
Her role with B3 continues to expand everyday.
Todd Durkin, MA, CSCS
Todd Durkin is a world-class coach, trainer, author, and speaker who changes lives every single day.
He is the founder of Fitness Quest 10 in Scripps Ranch, San Diego. He trains dozens of current NFL & MLB athletes, including Drew Brees, Golden Tate, Zach Ertz, Darren Sproles, and a host of other active players. His long client lists include, LaDainian Tomlinson, Reggie Bush, Aaron Rodgers, Carson Palmer, and Tony Gwynn Jr. amongst others.
Todd was a finalist on the primetime, network show NBC STRONG, which is now streaming on Netflix.
He is the past recipient of the Jack LaLanne Award for lifetime achievement in the fitness field, amongst many other accolades. His 2 books, The IMPACT Body Plan and the WOW BOOK have changed thousands of lives. His new book, WHAT'S NEXT? just came out in September 2022! It is a MUST read!
Todd Durkin is popular on social media and delivers daily messages on Instagram & Facebook. His podcast, the Todd Durkin IMPACT Show, is designed to motivate and inspire anyone looking to create more IMPACT in their life.
Dr. Greg Adams, MS, PT, DC - BFR Course Educator
Dr. Adams' career path began as a PT after graduating from the University of Indianapolis. He soon realized that Chiropractic was a better fit for him to contribute to the world and humanity and eventually graduated from Palmer College of Chiropractic and now is in his 29th year of practice. He is part of a small percentage of the profession that specializes in care of the upper cervical (neck) spine.
He was introduced to B3 in 2019 and while immediately intrigued by the science, it was results that really inspired him. After a very short time of using the bands, he soon found his chronic aches and pains from early life traumas and years of playing sports were no longer a daily experience. He is looking forward to living fully the B3 Lifestyle in the second half of his career that will allow him to continue to serve more, serve better and serve longer at a high level.
Be Healthy, Be Fit, Be Strong – is a congruent message that can be applied not only individually, but also modeled and shared with the people we all love and care about. BFR supports what the body already does, which is to express life and heal. It is for these reasons and so many more that he feels blessed to be riding on the B3 train.
Why we chose the name B3
We knew B3 Bands would be the foundation of our company. They will help everyone to Be Strong. But being in your best shape physically requires more than just an exercise device. Being your best requires the right products, the right exercise program, and the right exercise device.
This led us to these 3 components of our mission:
Be Healthy with the right fitness products for your body
Be Fit with the right daily programs to fit into your busy lifestyle
Be Strong with our revolutionary exercise device that anyone 9-90 can use
The name B3 was born!
Strengthen the Family
Treat people with dignity and respect
Create a B

3

standard of excellence within the direct sales industry.
Honor, integrity and loyalty are the foundation of a great company.
Commit to mutual loyalty and trust between B

3

and its Consultants.
Never settle! Continually improve the B

3

opportunity for all B

3

Consultants.
Develop our internal B

3

Family through personal growth and professional training and educational programs.
Continually expand our B

3

market by providing the most effective and highest quality products and service available