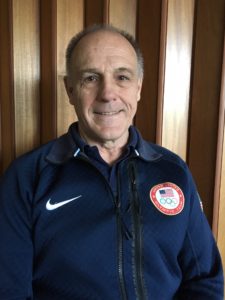 Dr. Jim Stray-Gundersen
Dr. Jim Stray-Gundersen received his Board Certification in General Surgery in 1985. He also completed Post-Doctoral Fellowships in Cardiovascular Physiology and Human Nutrition at The University of Texas Southwestern Medical School. While on faculty for 18 years at UTSW, he conducted research and built and directed two World Class Human Performance Centers associated with leading hospitals, St. Paul and Baylor.
Dr. Jim's primary interest and area of research is maximizing human performance, the physiology of health and fitness/wellness through exercise prescription, markers of over training, nutrition as it applies to performance and health, altitude acclimatization and training (pioneered Live Hi/Train Low), and anti-doping. Since 1984, He has worked with numerous Olympians in various sport disciplines advising on training to ethically maximize performance and has an on-going 35 year relationship with the great runner, coach and director of the NIKE Oregon Project, Alberto Salazar.
Currently, Dr. Stray-Gundersen continues his Olympic and performance consulting work, and has started The S-G Performance Centers in Frisco TX, and Park City UT. Dr. Jim is considered one of the world's foremost experts in the areas of fitness, performance, wellness, weight loss/management, recovery, pre and post-operative preparedness, through exercise and nutrition.
Over the past five years Dr. Jim has become a leading expert in BFR (Blood Flow Restriction) training and exercise. Along with his partner Sean Whalen, he developed the B Strong BFR bands and training system. This system is already being used by Olympic Athletes and Professional athletes in the USA and around the world. His development of the B Strong BFR Training system will make substantial advancement in the areas of exercise and training in people of all ages and activity levels.
Dr. Jim serves as the Science Advisor on the B3 Advisory Board. He will lend his expertise to the continued development of B3 products. He will also assist us in developing easy-to-follow programs for all ages and activity levels of people to allow them easily implement B Strong and B3 products into their lives.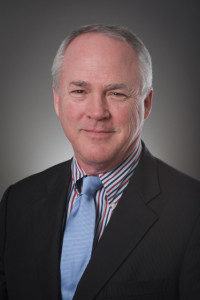 Brian Mahoney
Brian Mahoney began his 30-year career in direct selling with The Kirby Vacuum Cleaner Company He worked his way up from a sales representative to the Top 1% of all Distributors worldwide recruiting and training thousands of sales representatives in the process. Mr. Mahoney then joined as an executive with National Motor Club, Rexaire, and Melalueca where he served as a Regional Vice President in charge of the western region. Extending from Texas to Hawaii and during his time with Melaleuca, his region consistently ranked #1 in recruiting and average order size. He left Melaleuca in 1994 to become the Vice President of Sales for Natural World, a startup network marketing company. In 1996, he joined Media Arts Group Inc (NYSE) as the Senior Vice President of Sales and Marketing he was charged with all Sales, Marketing, Key Accounts and Strategic relationships including Avon, QVC, Hallmark and developing over 5,000 retail locations worldwide. Media Arts Group grew from 47m to over 350m during his time there.
Brian is now part of Service Quest. Since 1988 Service Quest has worked inside hundreds and hundreds of MLM and Party Plan companies. They have worked with some of the most successful organizations on earth, including Melaleuca, Pampered Chef, Herbalife, Prepaid Legal, Creative Memories and more than 300 others. They know how to start successful companies. Brian and Service Quest are a perfect fit to be the guiding force for B3 Sciences. They will use all their history, experience, best practices, and lessons learned to assist us in making smart decisions to ensure our long term success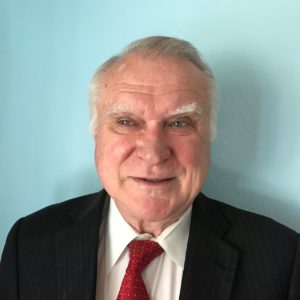 John Stewart
John serves as Corporate Counsel and Legal Adviser for the B3 Advisory Board.
John has been a licensed attorney in Texas for over 45 years. He has served as Corporate Counsel for three Direct Selling Companies in the last 15 years. He has also litigated numerous MLM lawsuits. He bring a vast amount of experience in MLM as well as Litigation, Corporate Law and General Practice.